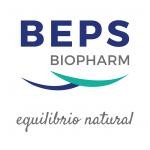 BEPS BIOPHARM SL
BEPS BIOPHARM SL is an internationally recognized Omega-3 expertise company with a premium omega-3 supplement portfolio and own commercialization platform (www.puroomega.com)
Registered trademarks:
"Puro Omega",
"beps" and
"Dr. Lembke"

We are no Omega-3 concentrate manufacturer, so we do not have to defend any particular production technology. Our strength is our scientific knowledge and more than two decades of experience in the Omega-3 world, enabling us to choose the best oils and other ingredients available on the international market for our supplements. - "best choice Omega-3®"
Company Category
Finished Product Company
Consultant
Other
Ingredient Form
Oil
Capsules
Liquid
Other