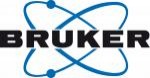 Bruker Optics

Bruker Optics is the leading manufacturer and supplier of FT-NIR solutions for edible oil industry.


Our spectrometers can analyze both, liquid and solid samples in seconds and are the ideal tool for the rapid analysis of marine and plant based oils.



The traditional analyses are generally carried out using
standardized chemical and physical methods. However, these
methods are often designed for the analysis of only one
specific parameter and tend to be tedious, time consuming,
expensive and often require hazardous solvents and reagents.


FT-NIR spectroscopy has the potential to substitute a wide range of classical analysis methods in the edible oil industry.



Dedicated parameters for Fish Oil commonly analyzed with FT-NIR:



- EPA (Eicosapentaenoic Acid)

- DHA (Docosahexaenoic Acid)

- DPA (Docosapentaenoic acid)

- SDA (Stearidonic acid)

- Total Omega-3 Content

- Free Fatty Acids

- Oxidation Status (Anisidine Value, Peroxide Value)



Bruker Optics offers ready-to-use calibrations for fish oils as well as plant-based edible oils to enable a quick and efficient start.