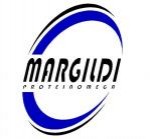 Margildi ehf
Margildi offers omega-3 products which can be applied for:
- Functional foods.
- Infant formula.
- Food supplements.
- Pet food.

Our main products are:
Mackerel oil,herring oil and capelin oil.
All our products are of high quality, have long shelf life and very moderated taste and smell.

The Icelandic Herring fisheries are certified as sustainable by the Marine Stewardship Council (MSC).
Icelandic fisheries are carefully monitored and conducted based on scientific advice provided by The Icelandic Marine Research Institute www.hafro.is. The fisheries are internationally recognized as responsibly controlled by Icelandic authorities.
Company Category
Refiner/Concentrator
Distributor/Trader
Finished Product Company