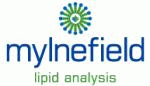 Mylnefield Lipid Analysis
Mylnefield Lipid Analysis, based in Dundee, Scotland, is a leading international laboratory for the specialist analysis of oils and fats.
Founded by Prof. Frank Gunstone and Dr William Christie, two of the world's most respected lipid chemists, Mylnefield Lipid Analysis offers a fully accredited service that has gained a reputation for high quality and reliability. We have extensive experience of analysing omega-3 fatty acids from a wide range of materials especially fish oils and algae.
We can carry out analysis of clinical samples, e.g. red blood cells, plasma and serum from clinical trials in accordance with Good Clinical Practice (GCP). We also routinely analyse the quality and stability of both finished products and raw materials and our Quality System have been approved by both the FDA and MHRA for GMP analysis. We can also undertake GLP analysis provided a pre-audit from the MHRA is undertaken first. We also provide training in lipid chemistry and analysis.
Product Source
Fish
Algae
Krill
Squid
Plant-based
Egg
Other
Eggwhite
Omega-3 Form
Ethyl Ester
Triglyceride
Phospholipid
Free Fatty Acid
Glycolipid
Ingredient Form
Oil
Powder
Capsules
Emulsion
Liquid
Other
Finished Product
Dietary Supplement
Seafood
Fortified Food/Beverage
Pharmaceutical
Clinical Nutrition/Medical Foods
Pet Food
Other