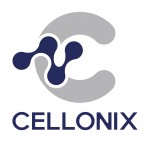 Cellonix
Cellonix is a Korean health functional food manufacturer that manufactures omega-3 finished products.

Cellonix's omega-3 brand [Triad] traces and manages rancidity in all processes from raw materials, manufacturing, final products, and until the expiration date.

In 2012, Triad discovered supercritical rTG omega 3 from Germany for the first time in Korea and developed rTG omega 3 products. and capsule filling with proprietary Limpid Cap® Technology developed into an omega-3 without rancidity in the final product 2022.

Non-rancidity Triad Omega 3 contains Triad Core, Triad DHA, Triad Green.