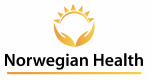 Norwegian Health Ltd. Şti.
As Norwegian Health, we provide services in food supplements industry since 2016 in Türkiye. We carry out the whole process in Norway, from bottling, encapsulation, filling sachets and labeling, to the final product to be presented to the consumer.
We aim to produce our products at the highest quality by making use of the Norwegian knowledge and experience that has been going on for centuries.

Our biggest goal is to offer people the most accurate product, in the most accurate way, in the most meticulous way.