What is the value and volume of the EPA and DHA omega-3 ingredient market?
The EPA and DHA omega-3 ingredient market size in 2022 was US$1.69 billion. This value represents an increase of 7.9% from the previous year. The scope of the global omega-3 market in volume was 121,940 metric tons, a 3.8% year-on-year increase.
How can I learn more?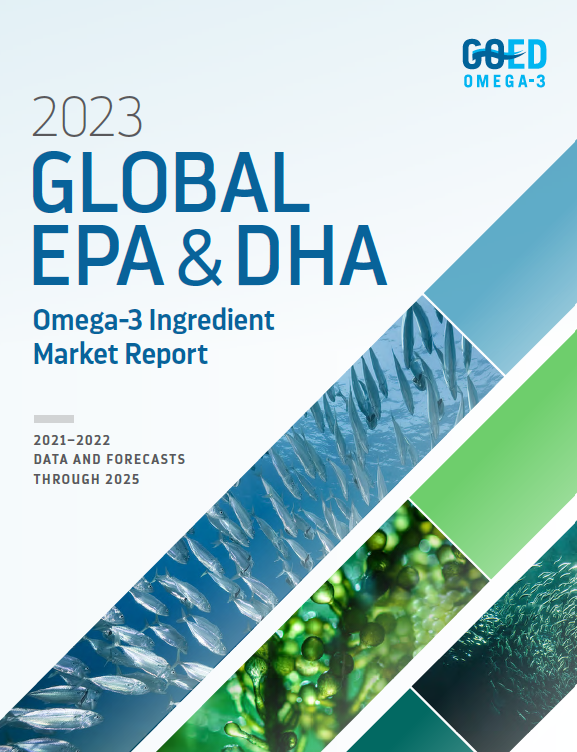 Every year, GOED, the global EPA and DHA omega-3 trade association, publishes an Ingredient Market Report that provides a detailed description (190+ pages) of the size and value of the global ingredients market for EPA and DHA oils. For the purposes of this report, an omega-3 oil is an oil containing EPA and/or DHA, used as an ingredient in consumer products, including dietary supplements, food additives, pharmaceuticals, clinical nutrition, infant formula or pet food/supplements. This specifically excludes oils used as ingredients for feed in aquaculture or livestock/poultry production.
The 2023 edition was published in September and covers the market between the years of 2021 and 2022.
Estimates of ingredient volume and value are separated by raw material source and oil type, geographic region, and consumer application. Volume figures are provided in metric tons (mT), values in millions of US dollars (MM$). The report also includes detailed analysis of the market trends and factors influencing market growth.
Charts and figures include:
By Source Type:

Refined Oils
Concentrates
Krill
Algae
Fish Species (Tuna, Menhaden, Salmon, Hoki, Pollock, Cod Liver, Squid, Mussel, Calanus)

By Form:
By End Use Application:

Dietary Supplement
Food & Beverage
Pet Food
Infant Formula

Pharmaceutical
Clinical Nutrition/Medical Food

By Region:

Australasia
Asia Pacific
Canada
China
Japan
Mexico
North America
Rest of Asia
Rest of World
South America
United States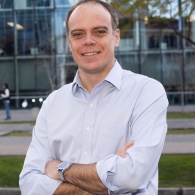 At Golden Omega, we extensively use GOED's Ingredient Market Report (IMR) — a great source of information for understanding the dynamics of the EPA+DHA omega-3 ingredient market. We particularly appreciate access to the raw data because it allows us to do our own analyses from different directions and at custom levels of detail. I strongly recommend using the IMR to anyone interested in the omega-3 industry.
Which EPA and DHA omega-3 market report is the most accurate?
---
If you're thinking about buying a market research report about the EPA and DHA omega-3 industry, here are five important questions you should ask to make sure you are getting the most accurate, trustworthy information.
---


This extensive report is compiled by GOED. Because we have very strong credibility in the market, we are uniquely positioned to access detailed business intelligence from our members. As a result, this is the most accurate and comprehensive report available on the global EPA and DHA category.
Cost of report: US$4,000 — the purchase includes a 190+ page report with hundreds of supplemental figures, an Excel spreadsheet with all raw data and a forecast generator tool, and a collection of ready-made PowerPoint slides to use in presentations.
NOTE FOR GOED MEMBERS: The report is complimentary for Leadership and Plus level GOED members. Base-level members can get the report at a discounted rate of US$2,500. If you are a Base-level member, log into your account and refresh this page to purchase at the discounted rate.
Please contact us for any help accessing the member discount or to request a sample.