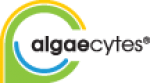 AlgaeCytes Limited
AlgaeCytes Limited is a biotechnology company based at Discovery Park, Kent, UK.

Algaecytes makes non-GMO, vegetarian, sustainable and traceable high value Omega 3 Eicosapentaenoic Acid (EPA) oils, beta-carotene and other ingredients from its proprietary freshwater algae strains.

The algae are grown using our patented technology and know-how in photobioreactors without environmental or climate interference. AlgaeCytes are focused on B-2-B ingredient sales for personal care, nutra-therapeutic and health care products. AlgaeCytes also produce an agricultural bio-stimulant.

By Q4 2021 Algaecytes will have expanded production by building and commissioning a larger 50 tonnes production facility. Production of our EPA oils (25-30%; 30-40% and 80%+) from that plant are allocated first to customers entering forward sales contracts.