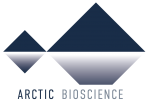 Arctic Bioscience
Arctic Bioscience manufactures and markets Herring Caviar Marine Omega-3 Phospholipids (MOPL™) and Herring Caviar Protein Powder in the business-to-business segment.

The products are marketed under the Romega™ brand name. Our products are manufactured under the highest industry standards in a GMP certified facility. All Romega™ products provide increased stability and consistent product profile year round.

Arctic Bioscience´s supply chain is fully integrated from roe extraction to finished product delivery. Our quality control and quality assurance system secure traceability from catch-to-consumer. Herring Caviar is sourced from the traditional Herring-fishery taking place along the Norwegian coast. The Herring species used is listed as "species of least concern" by the IUCN (International Union for Conservation of Nature), in addition the fishery has been certified as sustainable by the Marine Stewardship Council (MSC).