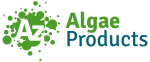 Arizona Algae Products, LLC
Arizona Algae Products, LLC is a biotechnology company and algal EPA producer in Holbrook, Arizona. We make use of proprietary production technologies and sustainable production methods to produce algal biomass and highly valuable EPA oils from algae for use in food, dietary supplements and health products that enhance human health and improve the quality of life.

We are on a mission to provide the world with the highest quality, sustainably-produced, vegetarian, omega-3 oils from algae.

The algae we produce are sustainably grown in our own greenhouse in the high Arizona desert, using abundant sunshine, non-arable desert land and pristine saline water from the Coconino aquifer, which cannot be used for irrigation, as inputs. The oils from our algae are perfectly suited for vegetarian and vegan diets.
Company Category
Crude Oil Supplier
Refiner/Concentrator
Omega-3 Form
Ethyl Ester
Phospholipid
Glycolipid