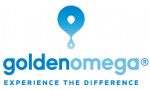 Golden Omega SA
Golden Omega is a Chilean producer of Omega 3 concentrates uniquely and strategically located in the middle of the richest fishing ground for anchovy in the world, in Arica the northern-most city in Chile in front of the South Pacific ocean. It operates in a state-of-the-art facility, pharmaceutical standard with new generation of patented processes for purification and concentration.

These strategical advantages, allow us to produce fish oil concentrates with a superior purity and quality. Very low in contaminants and heavy metals due to the patented purification process. Remarkably low in oxidation parameters. Very nice in sensory profile and extremely clear appearance ("a quality you can see")

This very high quality, allows the use of Golden Omega's ® Concentrates in many different applications and delivery solutions, including soft gels, liquids formulations, emulsions, powders, tablets, chewable products, protein bars and others.

Golden Omega. Experience the difference.

​