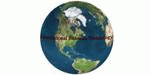 International Fisheries Technology
International Fisheries Technology is a technical consulting group with 58 years of practical experience in the fishing industry covering technical, marketing and operations as well as marine oil refining and surimi manufacturing. Areas of work include pollution prevention projects funded by USAID in the Peruvian fishmeal industry, participation in pollution prevention workshops organized by the US EPA and Pan American Health Organization covering a number of cities in Peru, waste utilization projects sponsored by the UN FAO in the Republic of the Maldives and an assessment of cleaner production practices in the Chilean seafood industry funded by the German Technical Organization GTZ.


We have consulted for the International Fishmeal and Fishoil Organization (IFFO). We have done numerous by-product recovery and waste utilization projects for various companies in many parts of the world, primarily developing countries but also in Alaska with their salmon by-product issues. We have a unique combination of technical/marketing/operations experience across many fisheries and will bring this experience to your project. We have assisted in recovering Omega 3 rich oils from by-product streams and have assisted companies in finding sources of Omega 3 rich oils. We have worked on a number of self-GRAS affirmation panels. Global experience includes projects in Alaska USA, Chile, Peru, Costa Rica, Indonesia, Thailand, Malaysia (E and W), Vietnam, and the Maldive Islands.