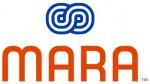 Mara Renewables Corporation
Mara Renewables Corporation (Mara) is the leading Canadian biotechnology company focused on the research, development, and commercialization of sustainable and natural algal biotechnologies for human nutrition and related industries.

What began as an investigation into production of Omega-3 fatty acids (for Ocean Nutrition Canada) led to the discovery and refinement of a proprietary strain of algae, dubbed 'T18'. Soon, a bigger goal emerged - evolving this nature-sourced marine microalgal strain for the production of DHA-rich omega-3 fatty acids.
Company Category
Crude Oil Supplier
Finished Product Company