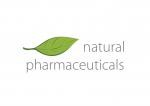 Natural Pharmaceuticals
Natural Pharmaceuticals is a Norwegian owned company based in Poland with its head office.

The company was founded on the basis of twenty five years' experience of its Norwegian investors.

During the last 5 years the company is operating on European markets like Lithuania, Poland, Estonia, Hungary, Germany and Ukraine.

We offer high quality Omega-3 products produced in Norway. The brands sold are OmegaMarineFORTE+, BergenOMEGA-3 and OmegaJunior. All our products are delivered straight and convenient directly to clients' homes.