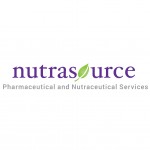 Nutrasource
Nutrasource is a full-service contract research organization (CRO) that helps health companies bring products to market with strong science and regulatory confidence - from concept to claim.

Through our vertically-integrated service platform, Nutrasource is your one-stop shop for international regulatory, clinical, and product testing solutions for dietary supplements, pharmaceuticals, and everything in between.

As your virtual R&D department, we will help you tackle your toughest scientific problems so you can sell safe, effective, high-quality products to improve healthcare globally.

Originally established as a diagnostic test provider nearly two decades ago, Nutrasource has since grown from a single desk to a global CRO employing over 100 staff across four sites in North America.

By focusing first and foremost on the needs of our customers, we are proud to have helped hundreds of clients develop, launch, and market health products across the globe.