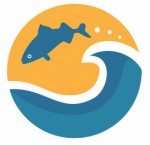 Wiley Companies | AlaskOmega
Wiley Companies is the producer of MSC-certified AlaskOmega® fish oil products, including natural fish oils, omega-3 and omega-7 concentrates. AlaskOmega® fish oils are preferred by our customers due to the oil's unique source, excellent sustainability, and outstanding sensory characteristics. We start with wild-caught Alaska Pollock oil from the cold, pure waters of Alaska's Bering Sea, which is further refined and concentrated in our family owned and operated NSF-certified GMP facility in Coshocton, Ohio. The Alaska pollock fishery is the largest fishery for human consumption in the world. It is responsibly managed with less than 1% bycatch and certified 100% sustainable and traceable by the Marine Stewardship Council, considered the gold standard in the industry.

AlaskOmega® is proud to be the leader in freshness due to our ultra-low oxidation levels which provide the excellent sensory and stability attributes of our oils. As an organization, we strive to serve our customers in an ethical and enthusiastic manner, providing integrity and value to ensure customer loyalty and trust.