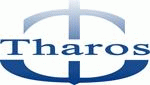 Tharos Ltd.
Tharos is a world leader and award-winning expert on the South Antarctic Krill industry.

We manage and implement projects in the nutra, pharma, fishing and aquaculture industries, and represent brokerage and financial concerns for our clients.

Our expertise includes analyzing your market, develop products and distribution channels, and implementing superb sales practices.

As a member of GOED, we take our commitments seriously. We adhere to the GOED Code of Ethics and Business Practices, and we are dedicated to creating the highest quality Omega-3 products, using strict ethical business practices.

Krill oil is a vital part of the thriving marine industry, offering many opportunities for sourcing omega-3s for nutritional and pharmaceutical products.

For close to 30 years, Tharos has specialized in krill consulting and fisheries projects, working with world-class international companies focused on wellness products from the oceans.

With extensive experience in South and Northern Krill species, we have implemented our patented technology to extract solvent-free krill oils directly at sea, enriched in phospholipids, Omega-3 and natural antioxidants. We provide experienced and independent professional teams for each marine and high-sea fishing project.

Our service includes onshore processing and reprocessing, and on-site support. We develop products in-house, as well as in association with world-renown research centers.

Processing marine residues using Tharos' patented technology increases clients' product portfolio.

We are independent outsourced contractors. Flexible working teams carry out the projects on-site, dealing directly with the contractor and the client cooperatively.
Company Category
Distributor/Trader
Consultant
Other
Omega-3 Form
Ethyl Ester
Triglyceride
Phospholipid
Free Fatty Acid
Wax Ester