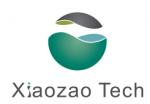 Xiaozao | Lyxia
Shenzhen Qianhai Xiaozao Technology Co., Ltd. (XIAOZAO) is a biotechnology company that focuses on the sustainable development, production, and commercialization of specialty ingredients derived from natural microalgae.
In our 20,000 sq ft R&D center in Shenzhen, our team has developed robust, proprietary process technologies that will be used for the large-scale production of microalgae at our Fang Cheng Gang facility and their subsequent processing into value-added ingredients for our customers. Fang Cheng Gang Phase 1 will have an expected annual production capacity of 160 MT of algal biomass, yielding more than 7 MT of eicosapentaenoic acid (EPA), one of our first microalgal ingredients. Fang Cheng Gang has the potential to expand significantly to become one of the world's largest microalgae cultivation facilities.
In addition to EPA, our company is actively developing other natural specialty ingredients from non-GMO microalgae for use in food, nutrition, pharmaceutical, and personal care applications. Our manufacturing processes utilize sunlight and carbon dioxide to grow the algae and are carefully designed to maximize sustainability and minimize impact on the environment.