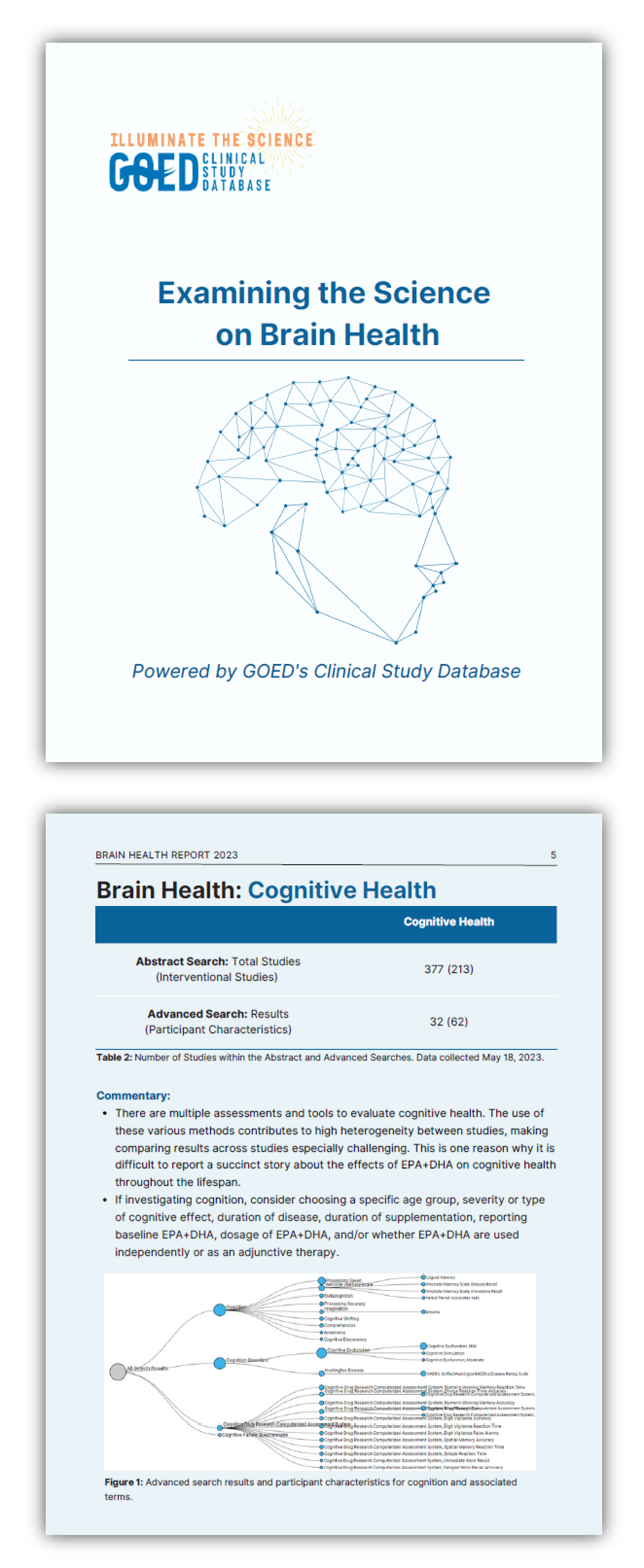 This report provides a comprehensive overview of the latest studies on EPA and DHA omega-3s and their effects on specific brain health outcomes. It was created with the help of GOED's Clinical Study Database (CSD), a powerful tool developed and maintained by GOED to compile and organize more than 4,500 human clinical studies related to EPA and DHA omega-3s. Brain health is of keen interest to GOED members and other omega-3 category stakeholders.
Buy now to get valuable insights into the current state of science, identify research gaps and explore potential directions for future projects or product innovations. Specifically covered is an overview of the breadth and scope of studies published on cognitive health, stress, anxiety, mood, depression, Alzheimer's disease, ADHD, and more.
To learn more about the CSD — and how we saved approximately 30 hours of work putting this report together compared to employing a traditional academic search strategy — click here.
Team members of GOED member companies can log into their GOED Dashboard accounts and visit this page to access the report for free.
Researchers who don't work at GOED member companies can buy the report for US$199 below.